INTERIOR DESIGN WITH PLANTS, ADD TO ITS BEAUTY THE WELL-BEING THAT THEY PROVIDE
Some people think that having plants at home is another obligation, and they require a lot of care and time. We are not going to say no, but much less than we think for all the benefits they bring to our well-being and health in our home. In return, they only ask for light, humidity and try to always keep them in the same place.
It is a myth that plants consume oxygen while we sleep. We all know how photosynthesis works by which, unlike us, plants absorb carbon dioxide from the environment and transform it into oxygen. Thus, we can say that plants help purify the air in our homes, in addition to providing humidity to the environment, reducing dryness and the level of dust particles in our home, minimizing the levels of static electricity.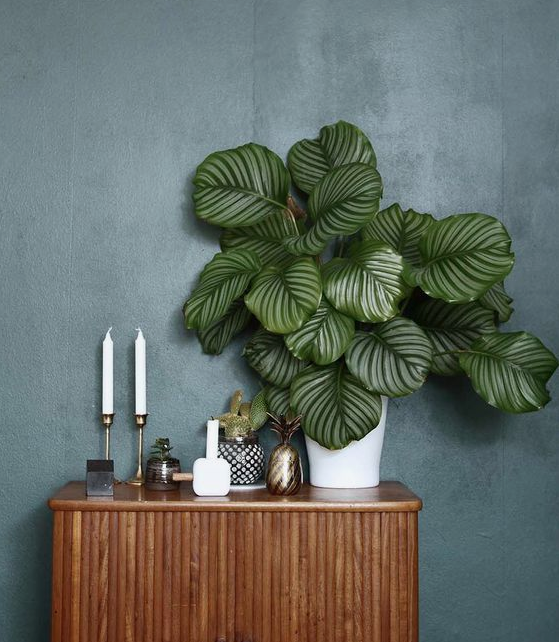 Photo: Le Petite Idealist
Plants give us life and are much more than an ornament, we see them grow together with our families, and we must consider them as "companion" plants, just like our pets. A plant can help us reduce daily stress levels by watching it grow and flourish day by day. Caring for, watering and pampering them have very rewarding and beneficial therapeutic effects for depressive states.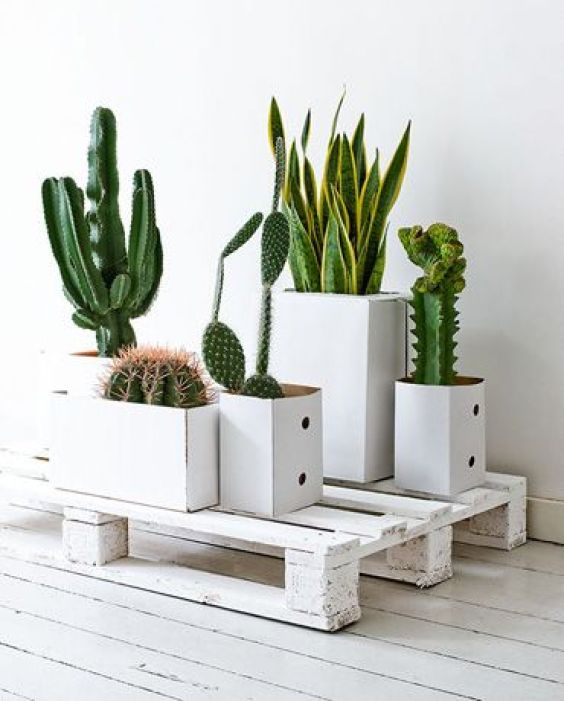 Photo: Gabby Sweet Style
Arrange your plants as if they were family.
No matter the style of decoration, there are so many varieties of plants and flowers that it will be very easy to find those that best suit our home and our needs.
The best place to place them is between two windows, since they will not directly receive the sun's rays, but they will have enough light to carry out photosynthesis. In contrast you have to take into account the temperature of the room, plants also suffer with temperature changes, for example, an orchid is not the same as a cactus that is used to extreme heat temperatures.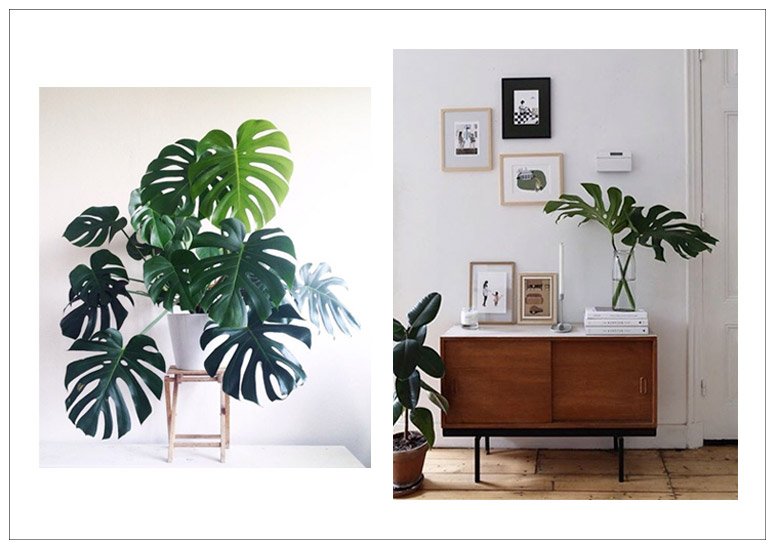 Photo: Le Petite Idealist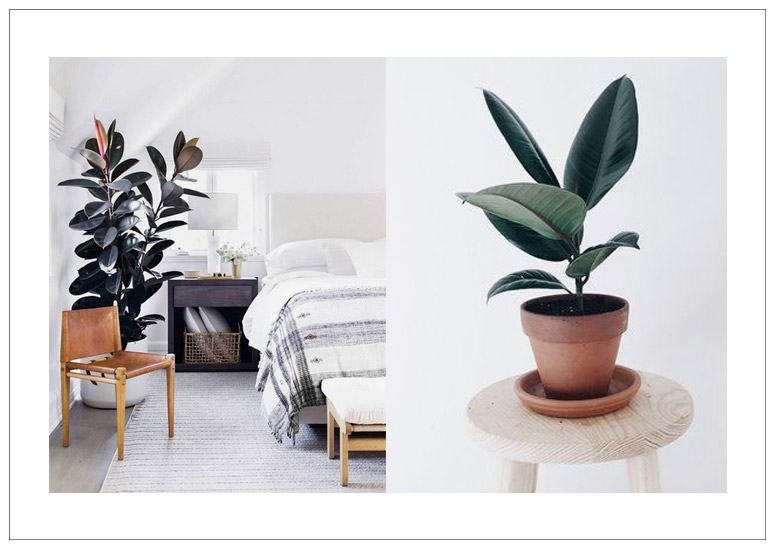 Photo: Le Petite Idealist
In addition, plants require pots, with which you can play for a decoration according to your style and that of your home.
Keep in mind that many plants are not just green, at some time of the year they can flower and bring a temporary, colorful change to a space.
If you have a large living room, you can choose high-rise plants, which will add depth and color to the large spaces, but without competing with each other, each one having its leading role.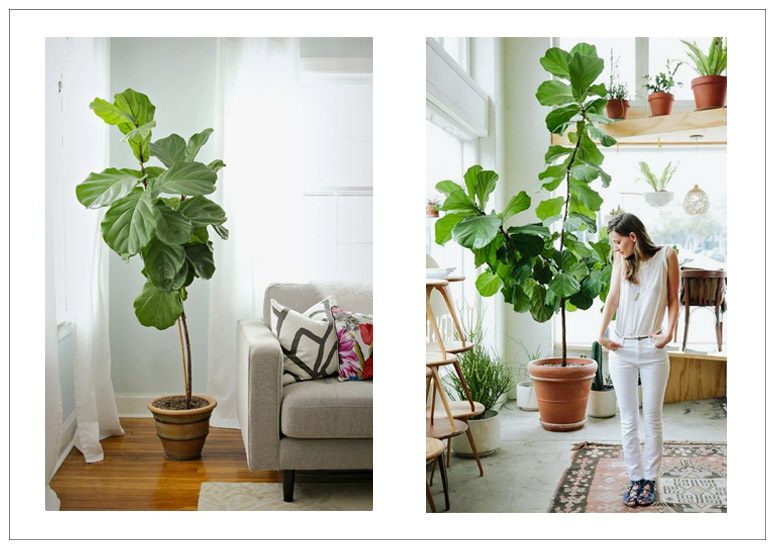 Photo: Le Petite Idealist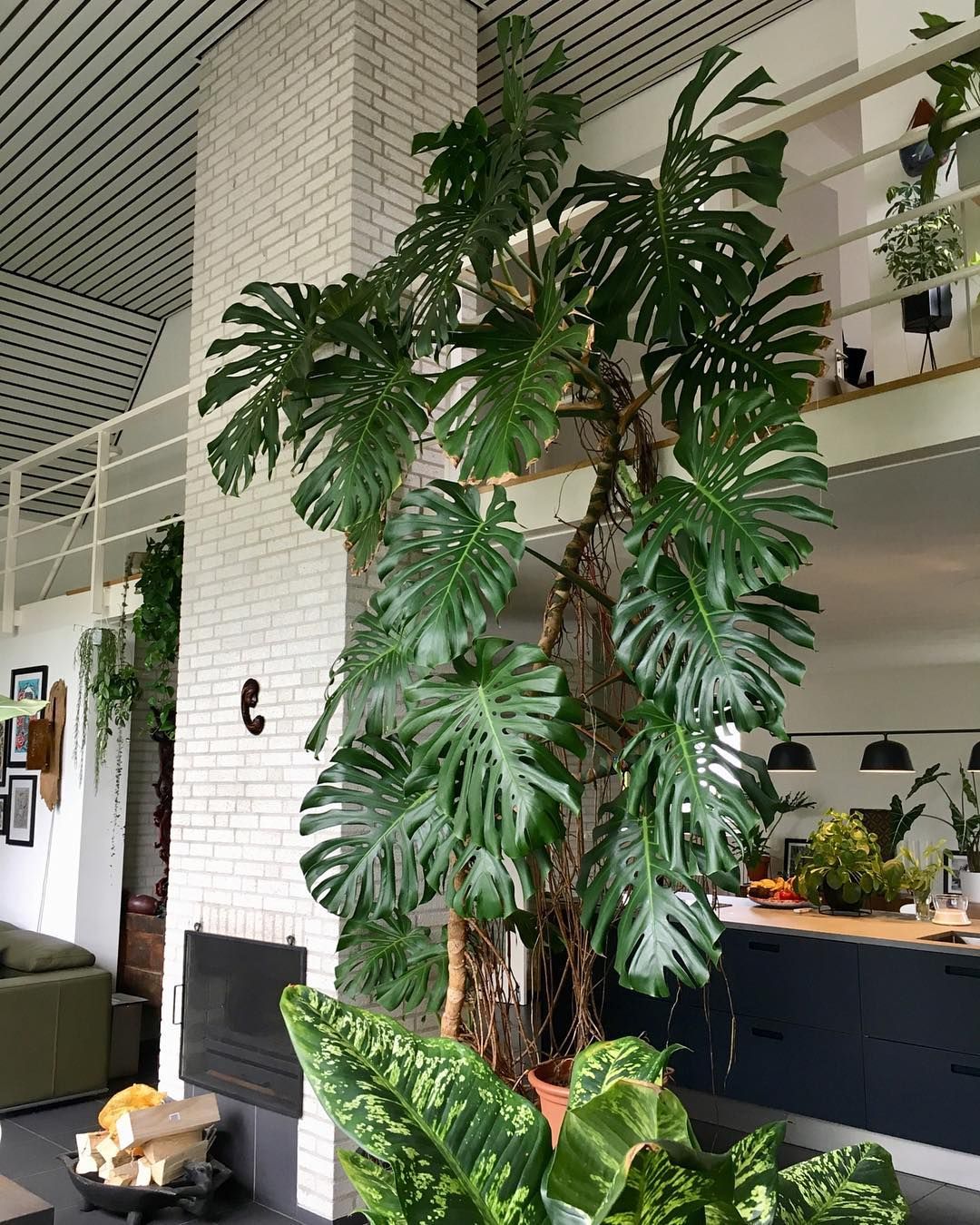 Photo: Decorar en familia
You must also take into account the use of the room. In a kitchen you can choose aromatic plants, with which you can cook and that will give freshness and aroma to the room. While in a study or work area, you can arrange overflowing plants that come out of the pots to provide energy and life.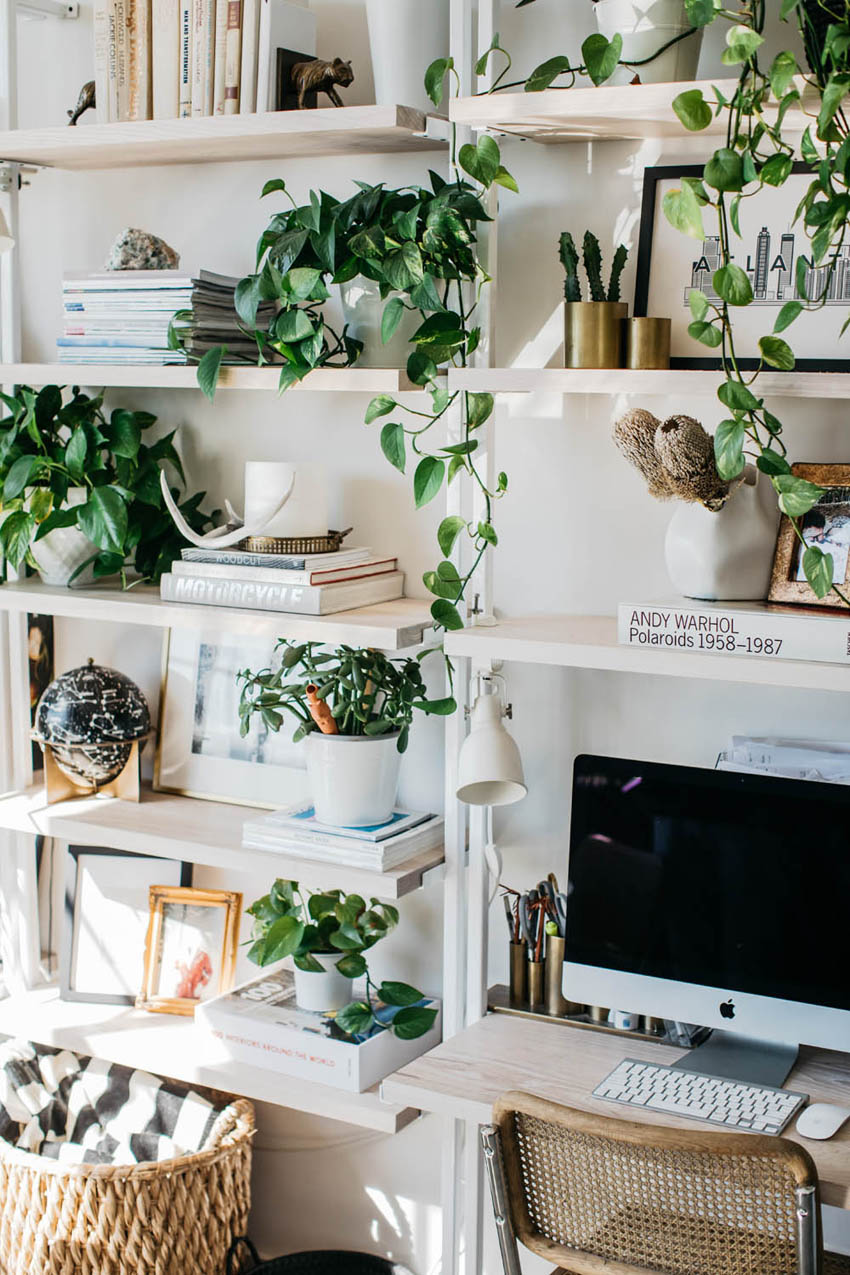 Photo: ruemag
It is very important to let the rooms ventilate well every morning, to renew the air. You and your plants will appreciate it.
Decorate the walls of your house with a vertical garden.
Green walls are in fashion. It is true that there is the option of using plastic plants that, increasingly, are difficult to distinguish from the real ones if we do not touch them. But we think that they lose all their charm and the benefits that we have previously mentioned.
The vertical garden is a great option to decorate and improve air quality, integrating the vegetation as an "active" part of the construction elements.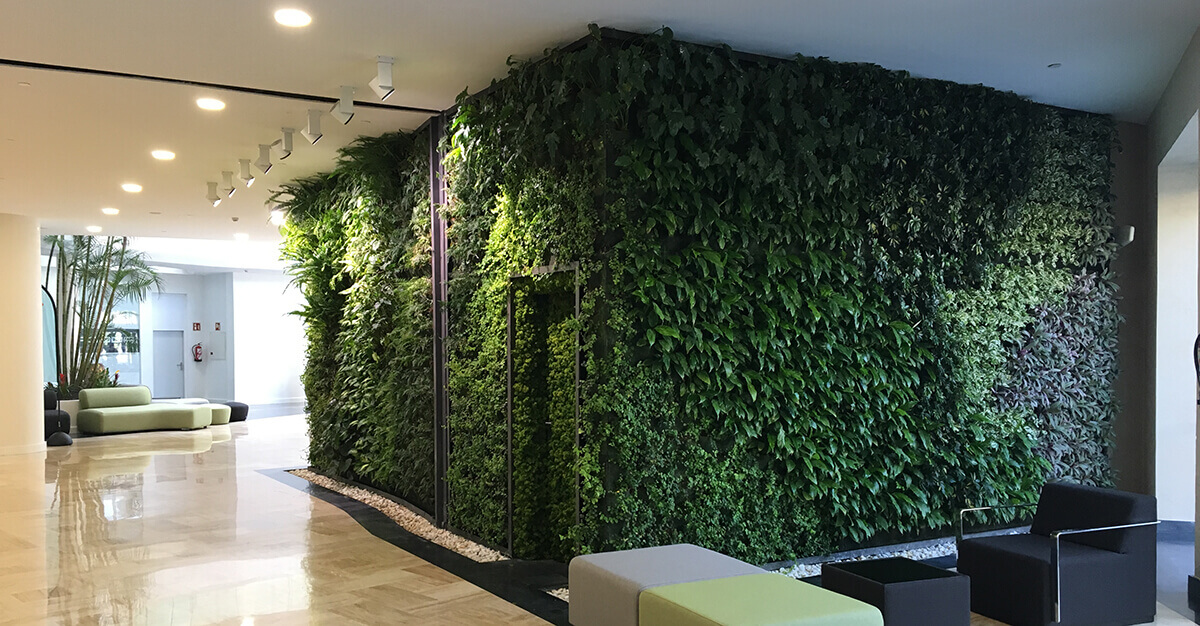 Photo: Verdtical magazine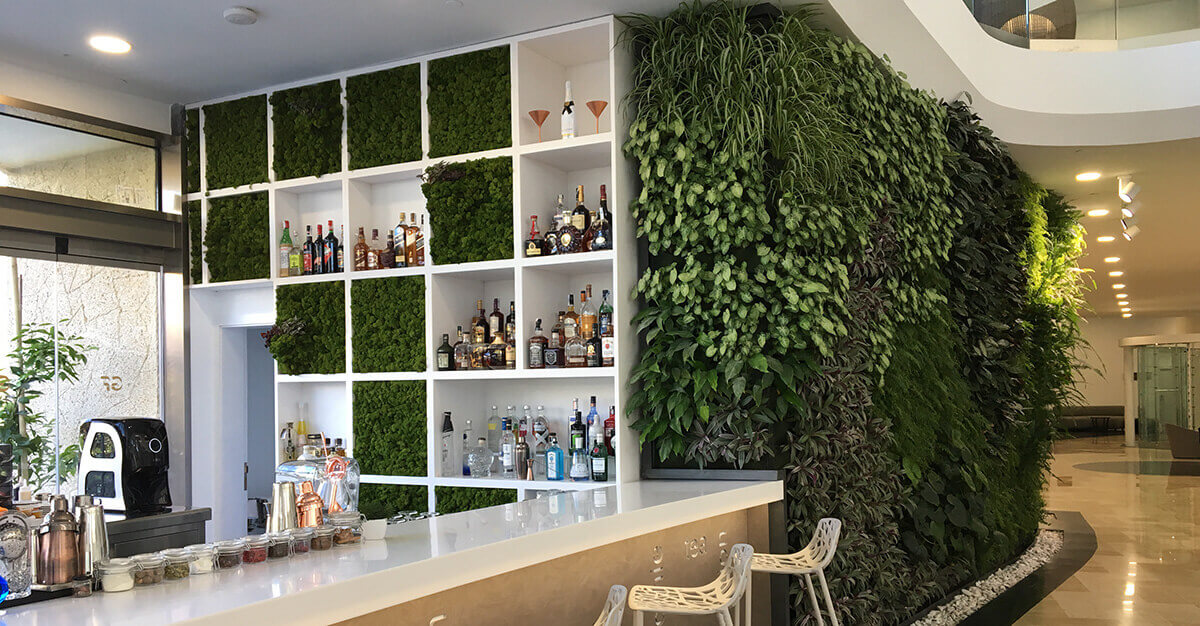 Photo: Verdtical magazine
Technology has allowed us to create systems to avoid what you are thinking at the moment: puddles and dirt on the ground, damp on the walls, ... The initial premise is that plants can live only on water. To this premise is added the use of aluminum grids covered with plastic, synthetic felts to encourage plants to take root, automatic irrigation systems to maintain humidity and plants to grow, ... This aspect of irrigation marks the choice of plants for our vertical garden, since we will have to make the selection among those that have the same water needs.
Green walls provide a pleasant climate, while performing an insulating function, either from temperature or noise.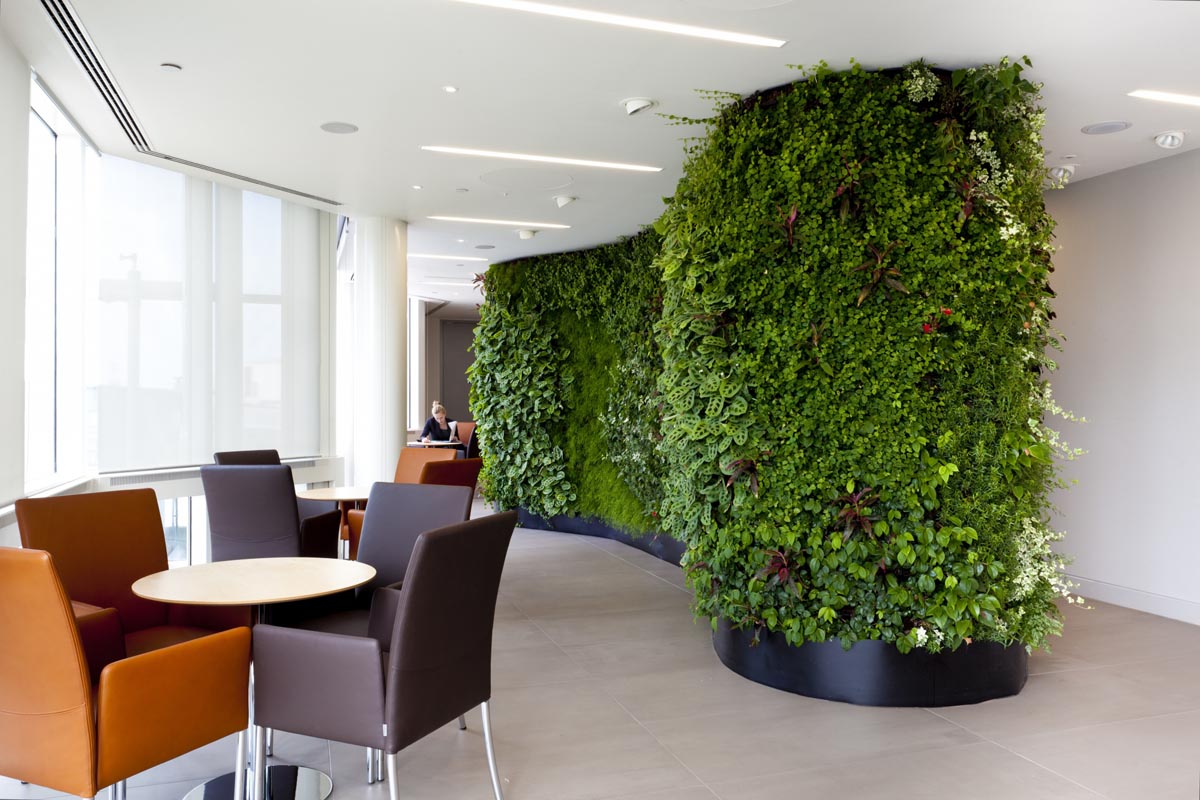 Photo: Ignia Green
Among the most used for a vertical indoor garden, taking into account that there are thousands of varieties of each plant, those of small size stand out: ferns, orchids, hostas, nutshell, ficus repens or in love with the wall, or climbers such as the Clematis Flammula, the Hedera Hélix, the Anomalous Hydrangea Petiolaris, the Jasminum Officinale, ...
If you want to give a touch of color, you can choose flowering plants, such as begonias, epiphytes, geraniums, ...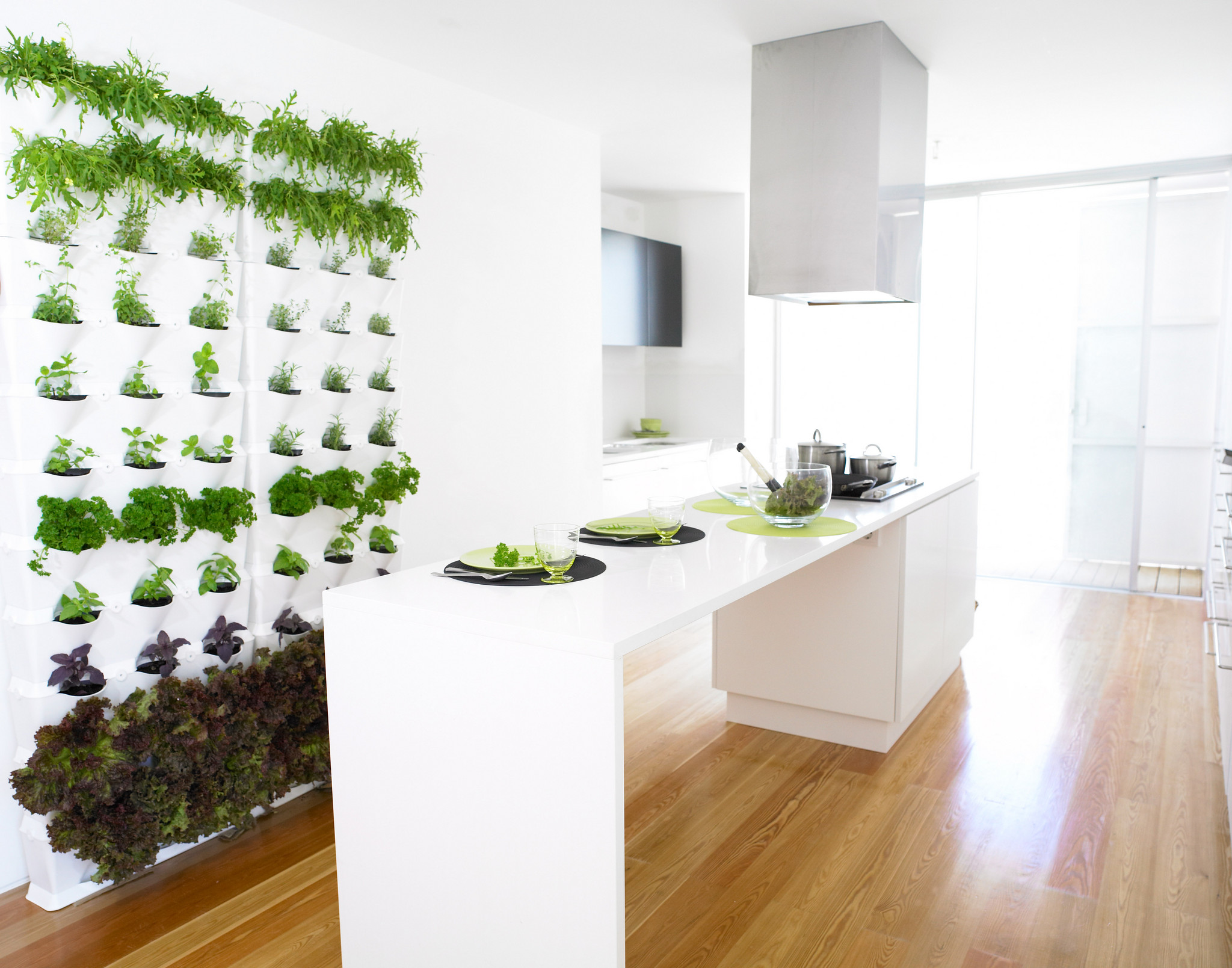 Photo: Caras
Another option for interiors are green walls with aromatic plants, very fashionable in kitchens as a culinary complement.
Be that as it may, our recommendation is to start little by little, studying the space and looking for the best option for each one.
Cover photo: Hola.com
Back