LIVING IN AN EFFICIENT AND ECOLOGICAL HOUSE: BIOCLIMATIC ARCHITECTURE IS NOT A UTOPIA
Since ancient times, man has chosen the place to locate his home depending on strategic and subsistence factors. Since we lived in caves, passing through population centers close to water courses or fortifications on top of headlands, until today, we have tried to take advantage of the resources that Gaia has made available to us.
But with industrialization, the excessive growth of cities, ..., many of the pillars of traditional sustainable architecture of our ancestors disappeared from architectural studies.
For many years now, many have been betting on returning to buildings adapted to limit the impacts of climate change, reducing vulnerabilities and increasing the resilience to climate change of human and natural systems, taking advantage of traditional knowledge along with new technologies. All this provoked as a movement contrary to the massive and "orderless" constructions produced by the so-called construction boom.
The main function of bioclimatic architecture is to minimize the ecological footprint of buildings by reducing energy consumption, achieving maximum comfort within a building with minimum energy expenditure, taking advantage of the climatic conditions of the environment thanks to an intelligent architectural design.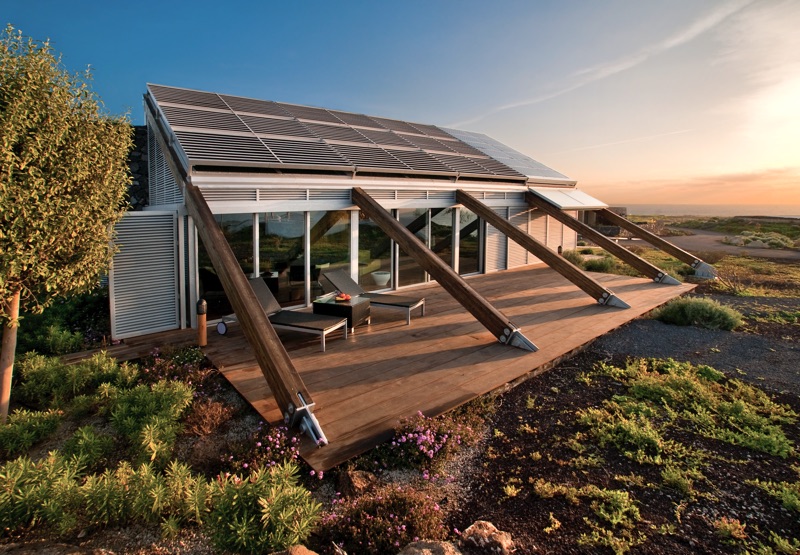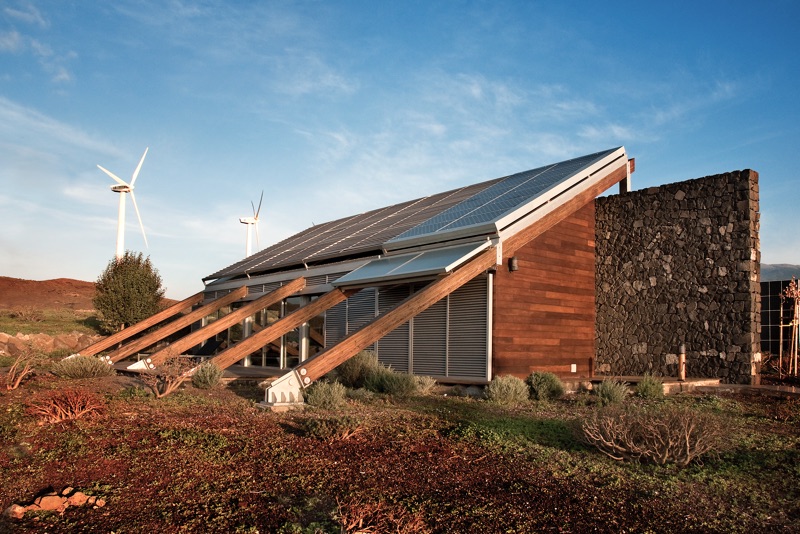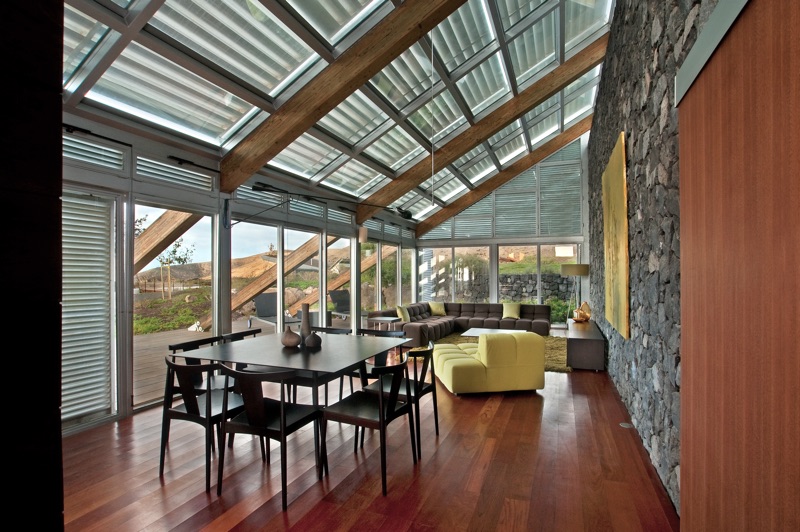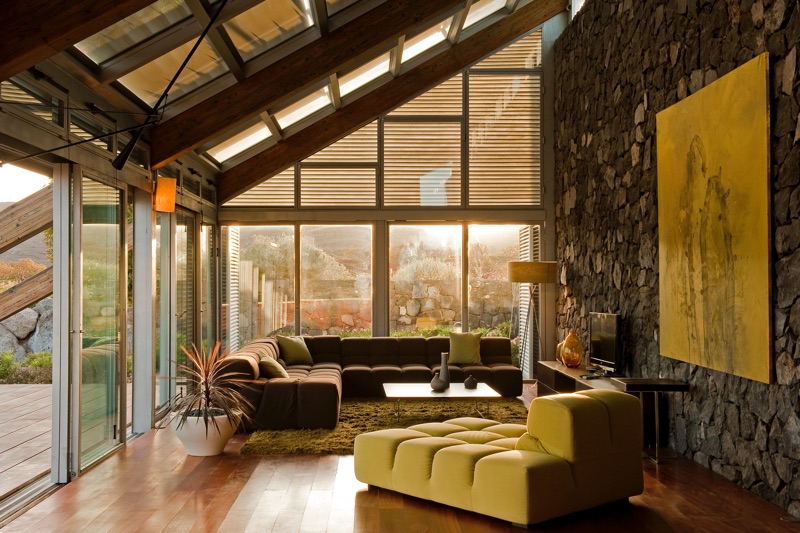 Housing in bioclimatic experimental urbanization - Parcel 7, ITER Park - Granadilla, Tenerife | PHOTOS: ITER
More than a type of architecture, we are dealing with a philosophy that lays the foundation for the architect to take advantage of the factors that surround the location of the project, adapting it to its environment and benefiting from it. There is no defined prototype for bioclimatic housing, since it will depend on variable factors, such as geographical conditions, construction solutions, materials, ...
Bioclimatic houses, harmony between environment and inhabitants.
Starting from the basis that it is possible to improve the well-being of the inhabitants of a house and reduce the ecological footprint, we are going to see the energy efficiency criteria that we must take into account to achieve a bioclimatic house. It is very important before starting a project of this type to know perfectly the general environmental conditions of the location (latitude, coordinates, hours of sunshine depending on the season, wind currents - directions, temperatures, ... -, vegetation, soil conditions, geothermal aspects, ...).
Bioclimatic architecture is based on simple a priori aspects, such as orientation, energy or materials. But, its apparent simplicity has made them forget, in recent times, in favor of promoting an expensive type of housing, of low material quality and poor energy efficiency.
Orientation is key in bioclimatic houses. The ability of a home to make the most of sunlight will save up to 30% in energy consumption. Directing the facade with windows to the south will allow solar radiation to penetrate through the glass in winter and heat the interior of the house, while directing the opaque facade towards the north will avoid heat losses.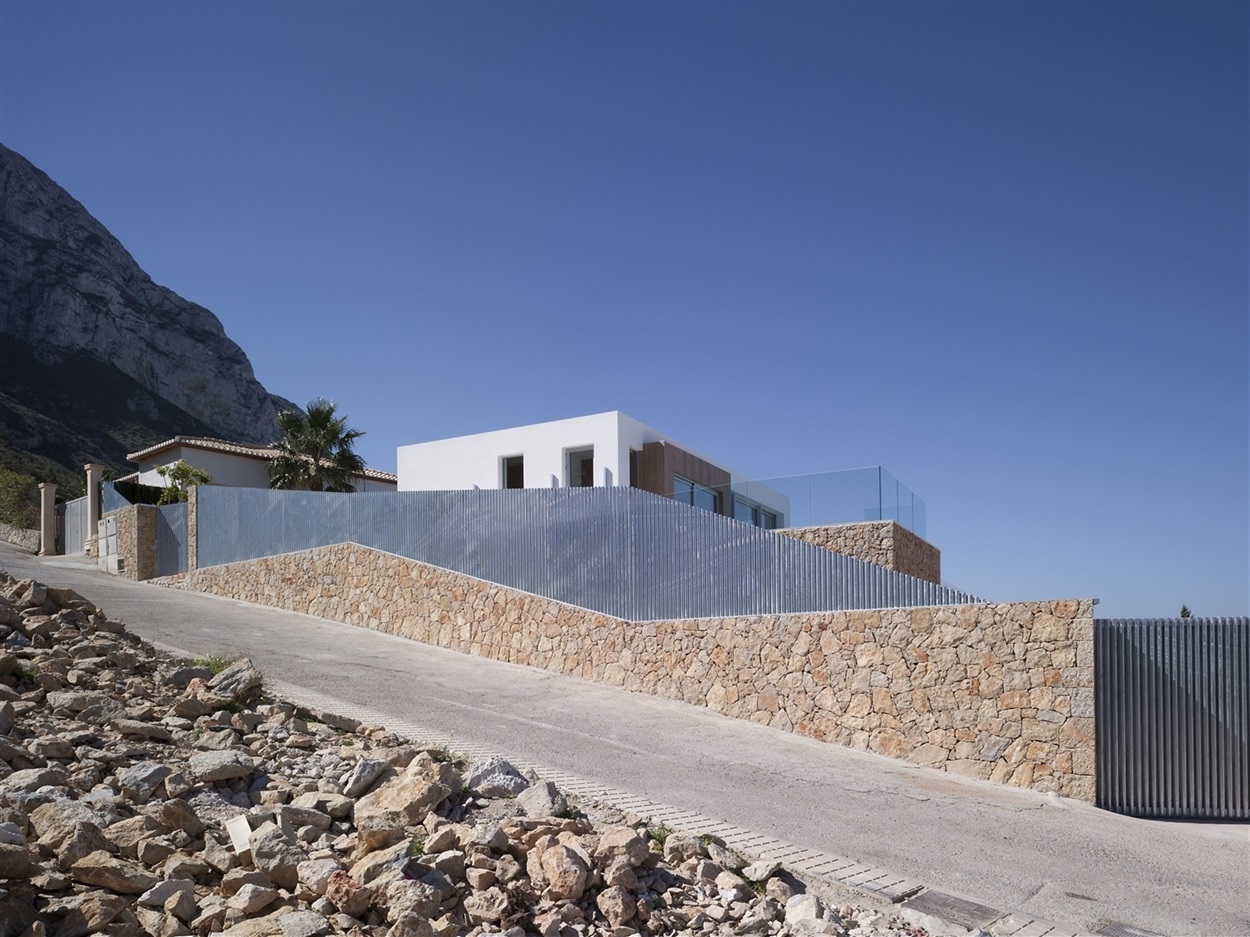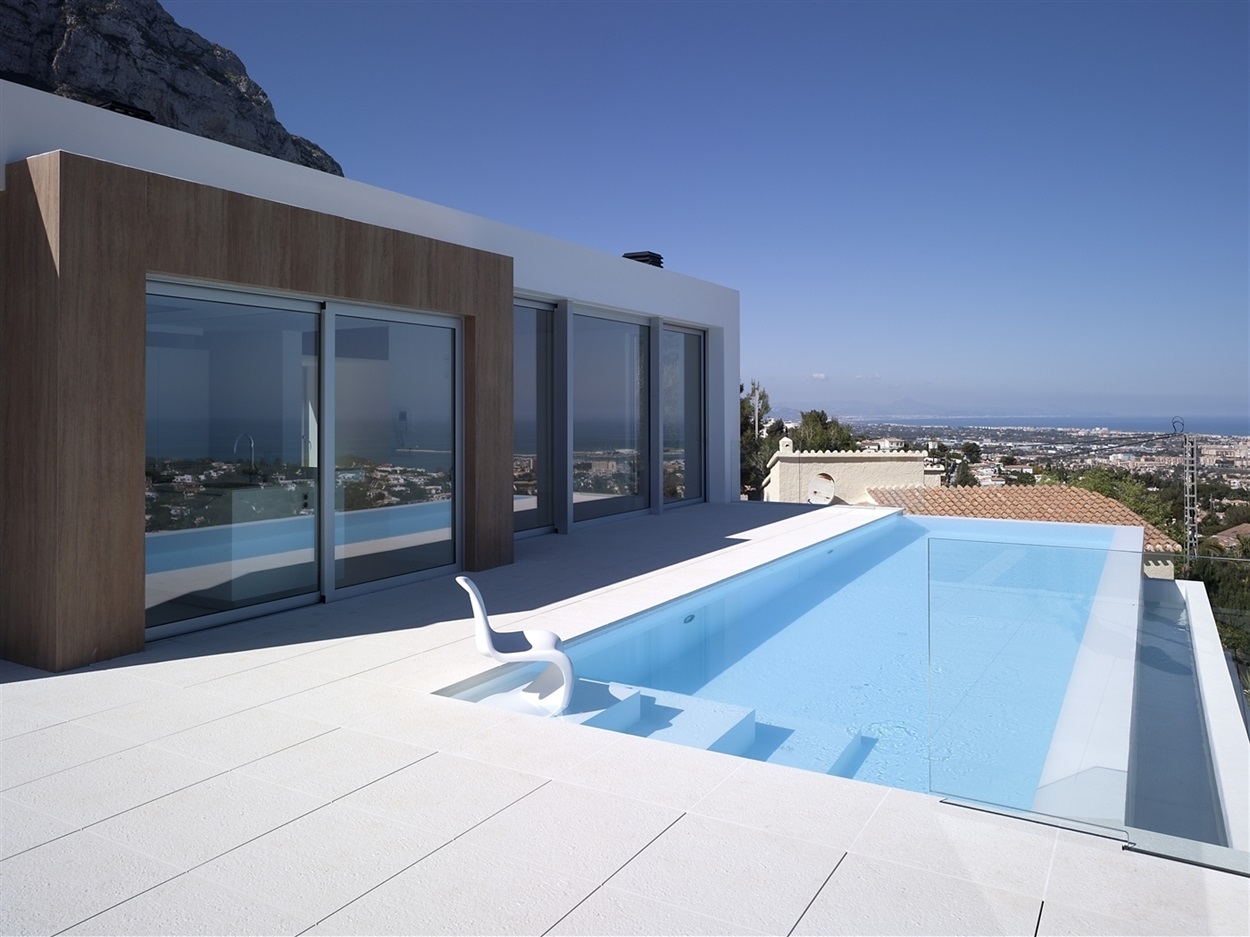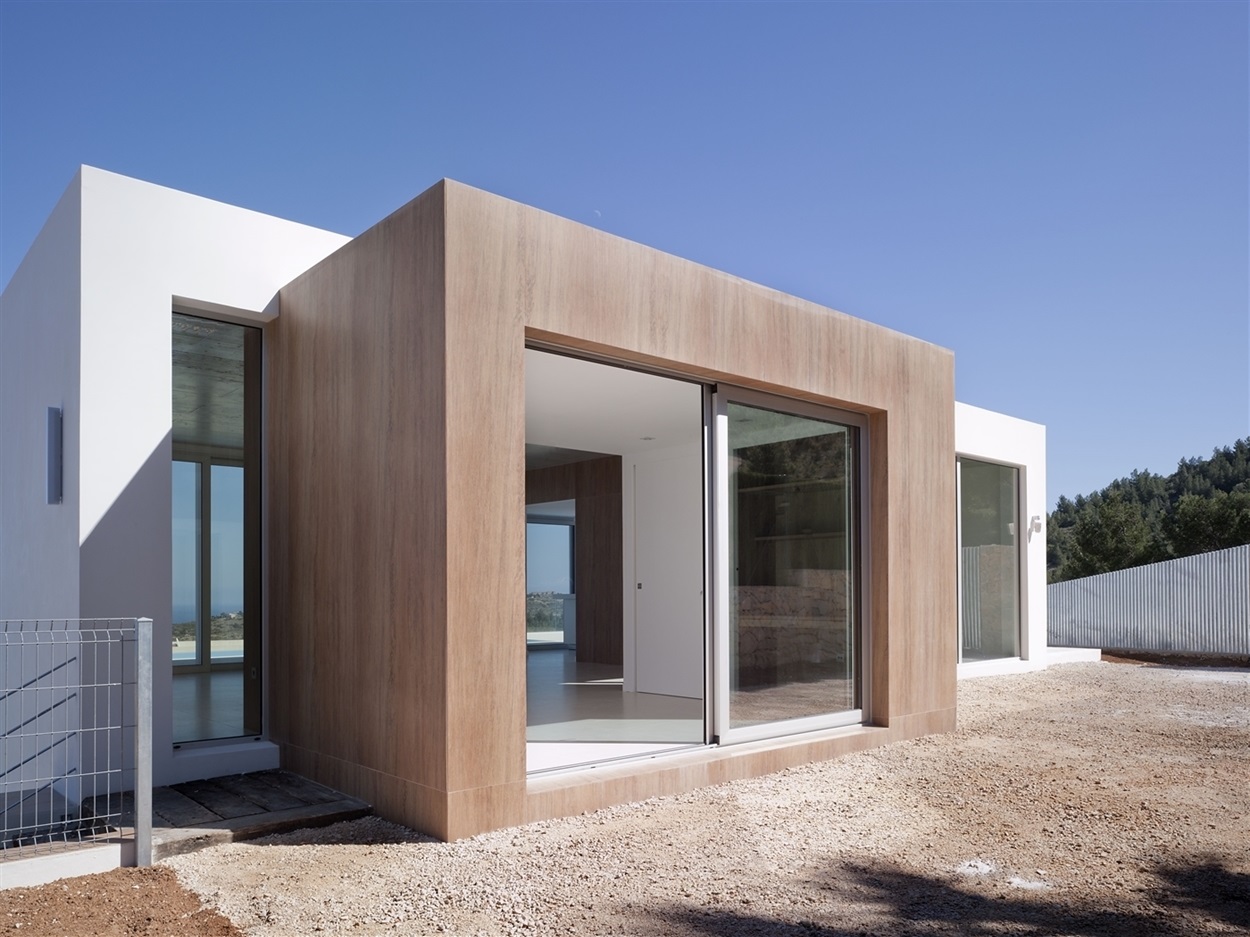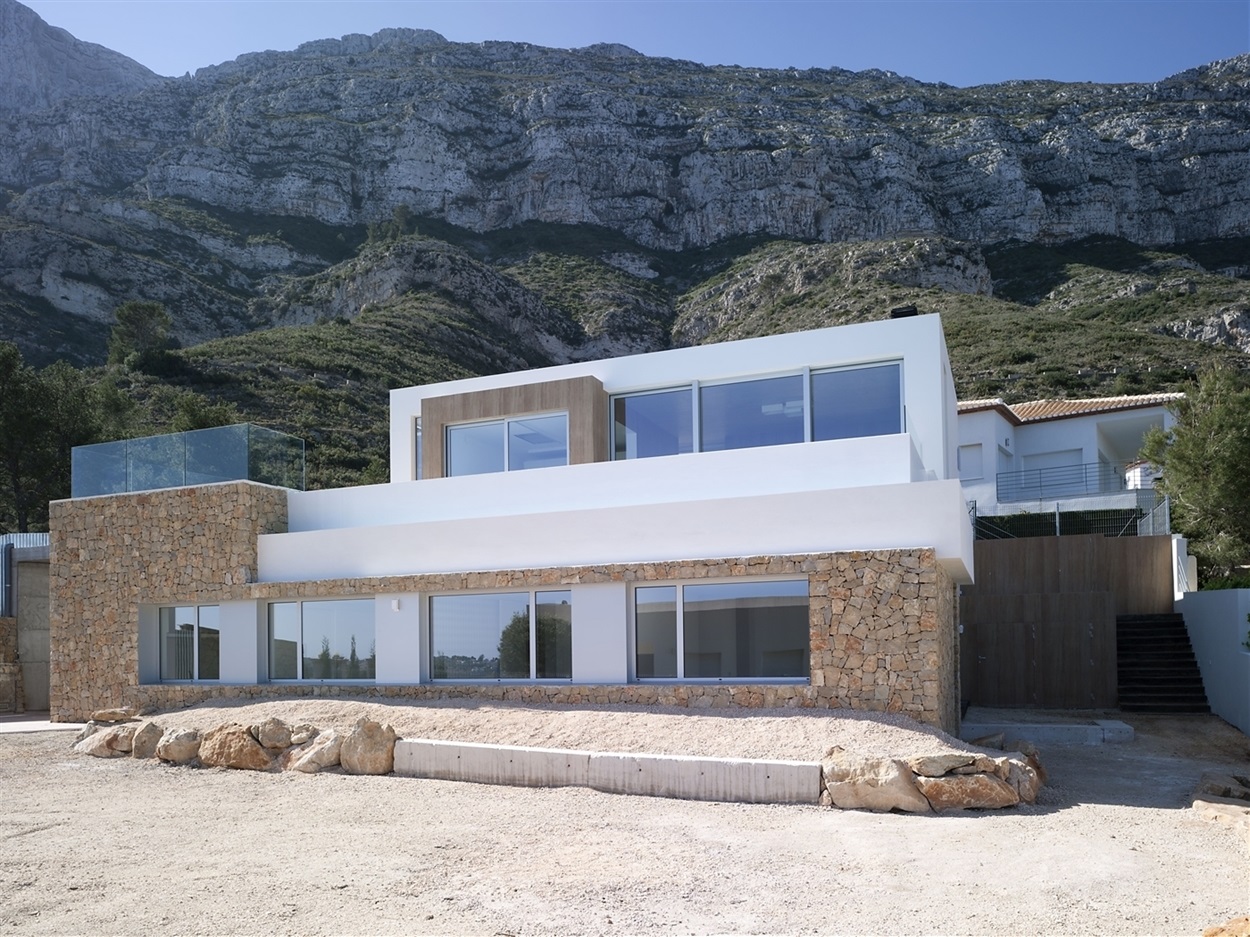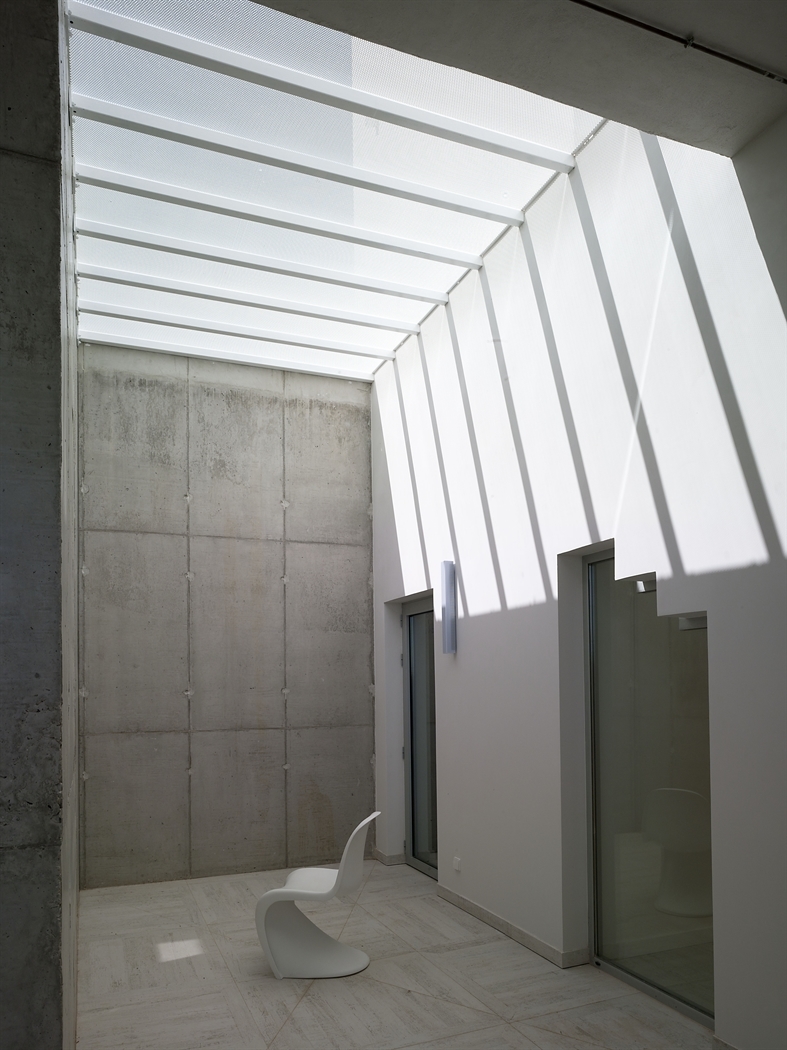 Bioclimatic house in the Marina Alta (Dénia, Costa Blanca, Alicante) | Pepe Cabrera Architecture
In the same way, thinking rationally, in summer the solar effects and energy consumption can be minimized by using appropriately oriented solar energy collection systems, and insulation systems such as blinds, awnings, shutters and other liabilities such as overhangs. Strategically placing vegetation and trees in the environment, taking into account that they are expired, will facilitate precise control of the air conditioning of the home.
Another important aspect regarding orientation is cross ventilation which allows passive cooling by generating drafts. It can be achieved using spans of different dimensions located strategically.
Another pillar of this type of construction, energy self-sufficiency, is improving with technology, creating increasingly efficient systems such as photovoltaic panels, windmills, thermal mass stoves, geothermal pumps, aerothermal energy, ... The use of renewable energy It allows taking advantage of natural resources to supply energy to the home. It is recommended to find the ideal combination depending on the specific needs and conditions of the location.
Last but not least, the use of natural or recycled materials. Within the philosophy of sustainable architecture, the use of natural and indigenous raw materials is prioritized, to reduce the impact of the carbon footprint generated by transport. Natural materials such as wood, earth, natural slate, natural stone, thermoclay or adobe, reduce the environmental impact of bioclimatic constructions.
Related to this aspect is the use of good insulation, both in openings, walls, roof and floor, which will help achieve maximum energy efficiency thanks to the fact that they maintain the temperatures generated, avoiding sudden changes in temperature.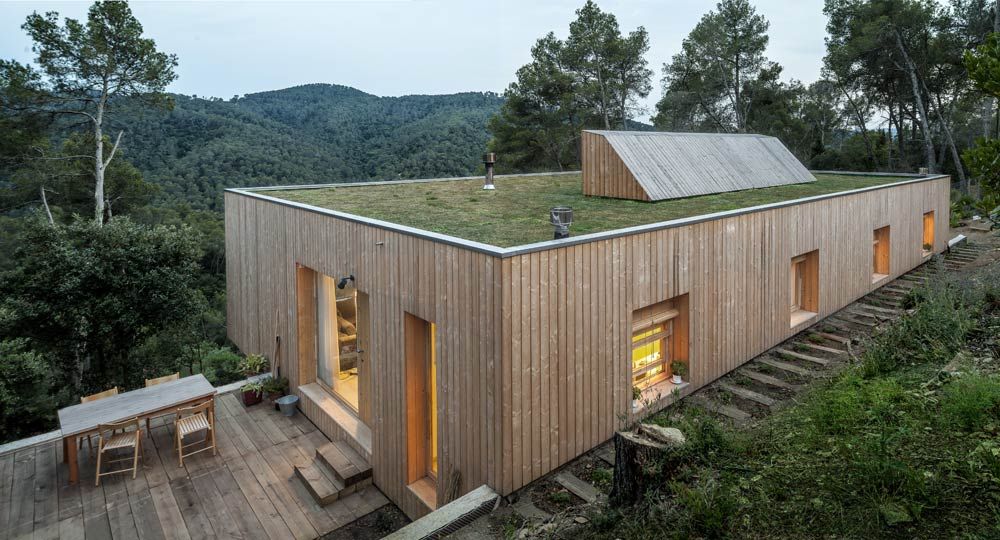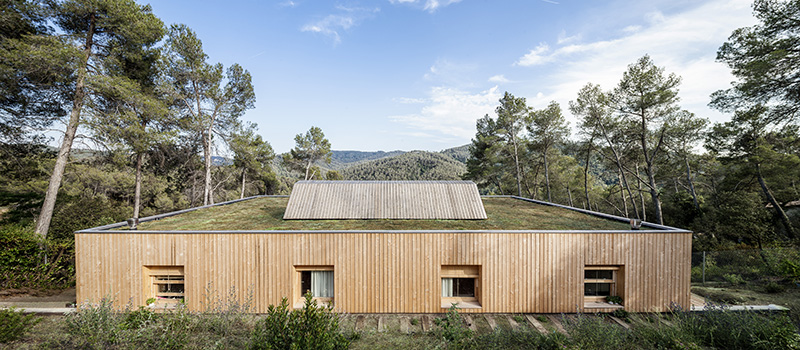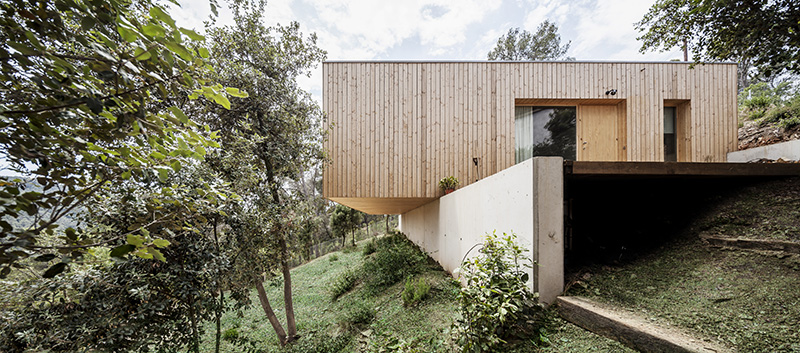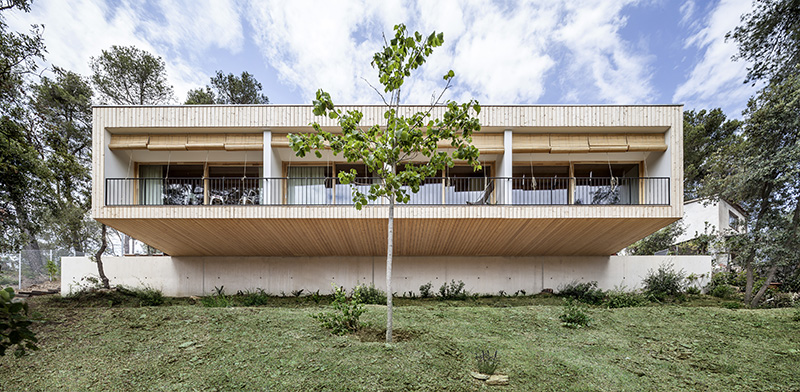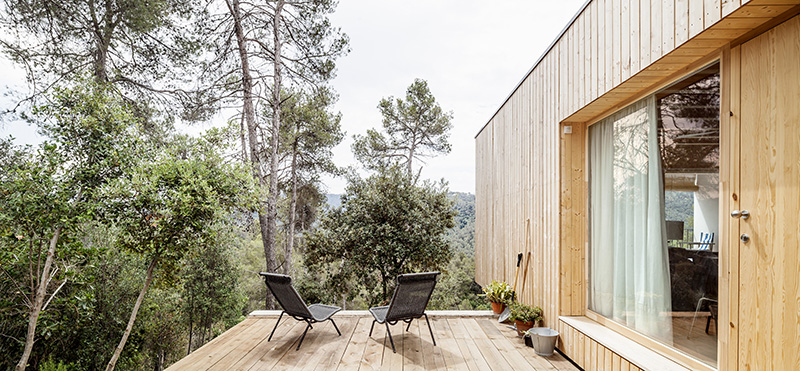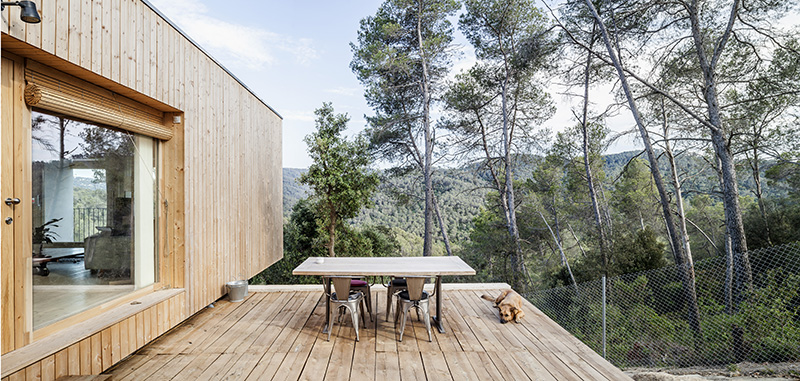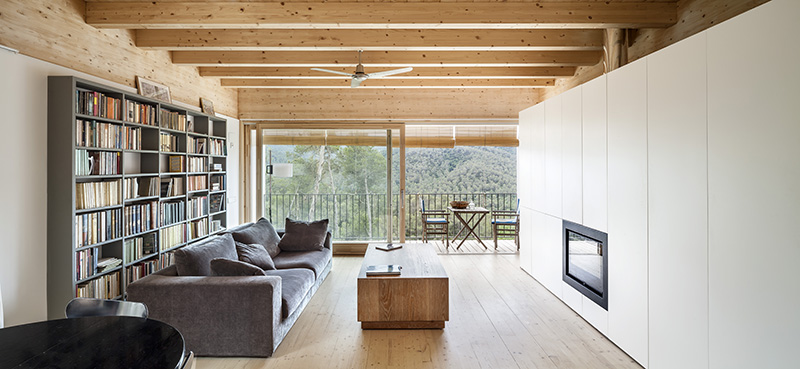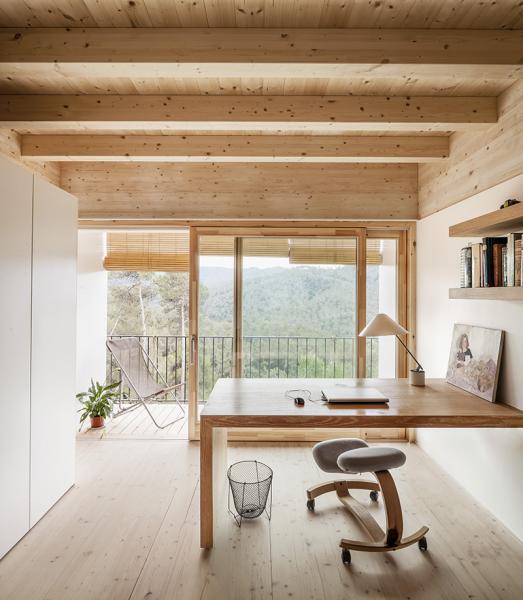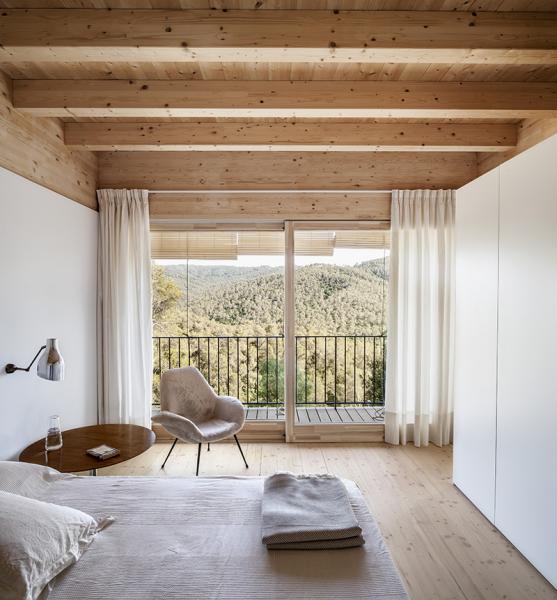 LLP HOUSE / Alventosa Morell Arquitectes | PHOTO: Adrià Goula Photo
Who does not want to live in a bioclimatic house?
After knowing the main aspects of bioclimatic construction, we are sure that you will not consider living differently. It is no longer just a matter of saving on the electricity bill, it is gaining comfort and well-being while betting on the planet's environmental future and its sustainability.

At Pepe Cabrera Arquitectura we believe in bioclimatic architecture, and we assume in each project the implementation as far as possible of this vital philosophy, as a contribution and commitment to our planet.
Back