DRESS YOUR GARDEN OR TERRACE WITH CASSINA
Cassina is synonymous with research, craft experience and technological development. His philosophy of passion and perfection is reflected in his excellent furniture collections characterized by high comfort, versatility and surprisingly innovative designs, to which we must now add his first collection of outdoor furniture: The Cassina Perspective Goes Outdoor.
And for this first collection, a personal bet by Luca Fuso, CEO of the company, joins the collections of three of today's top designers - Philippe Starck, Rodolfo Dordoni and Patricia Urquiola - the elegance of classic pieces by reissuing a old piece by Charlotte Perriand.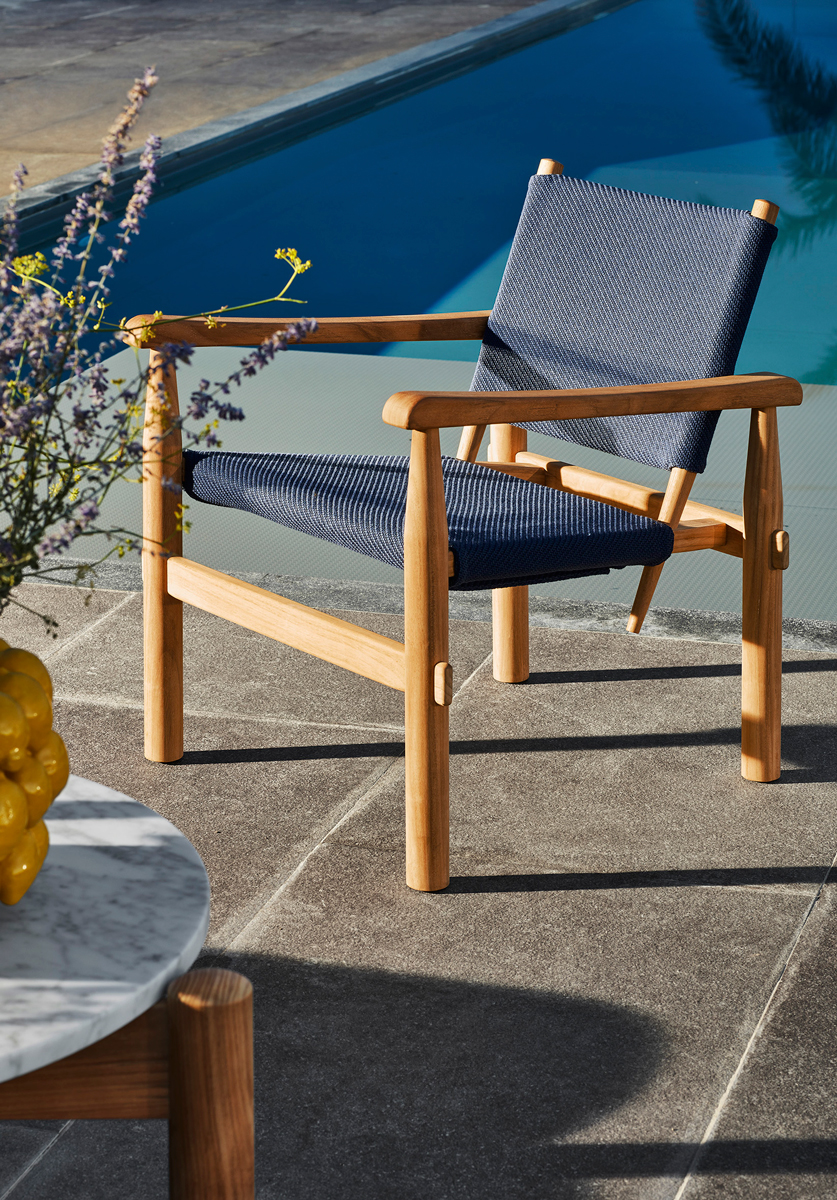 Cassina Perspective Goes Outdoor includes a comprehensive offering of furniture, lighting, rugs, and accessories intended to extend Cassina's design focus to outdoor products.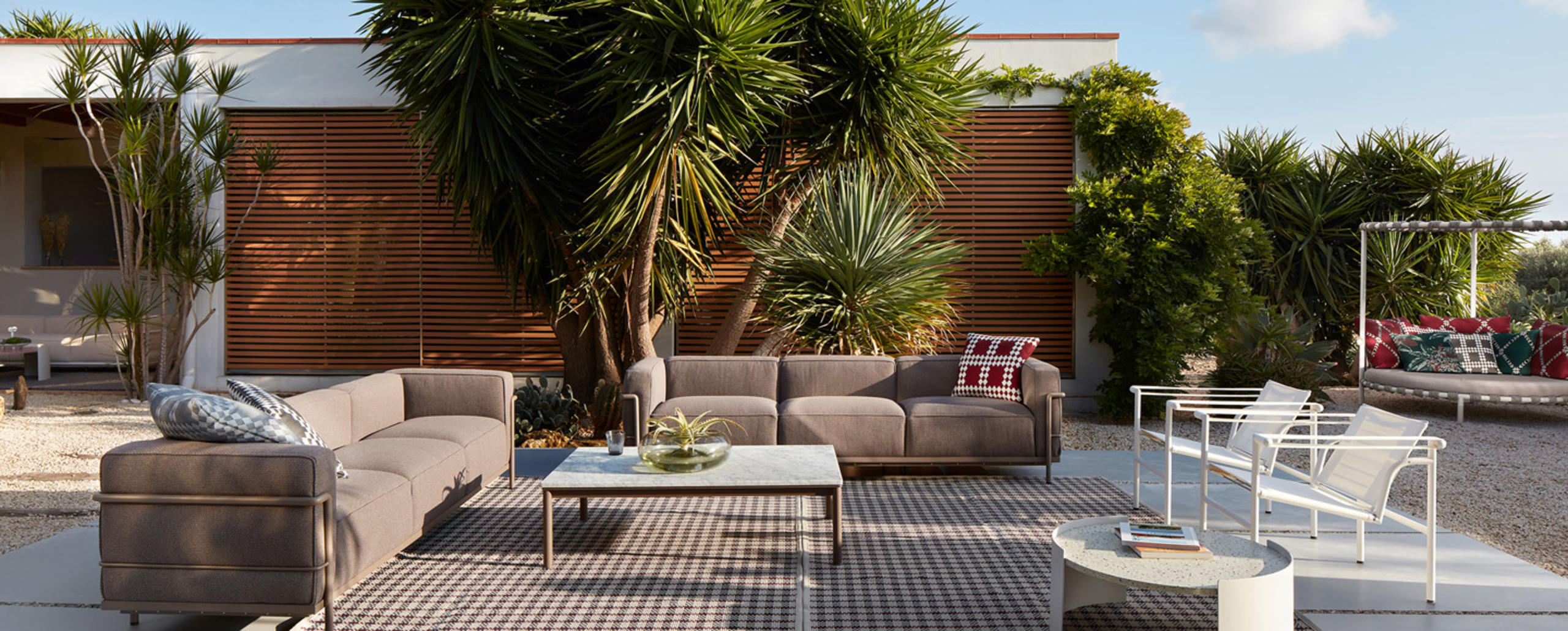 Philippe Starck's Fenc-e Nature series includes an armchair, sofas and coffee tables, characterized by organic, almost primitive shapes and tactile elements. The wide armrests in solid teak wood are sanded to create a natural, rough effect. The individual backrest of each seat is hand-woven with a rope according to a specifically studied pattern. The organic shape of the die-cast aluminum base has also been applied to the base of the two coffee tables combined with a sanded solid teak wood top.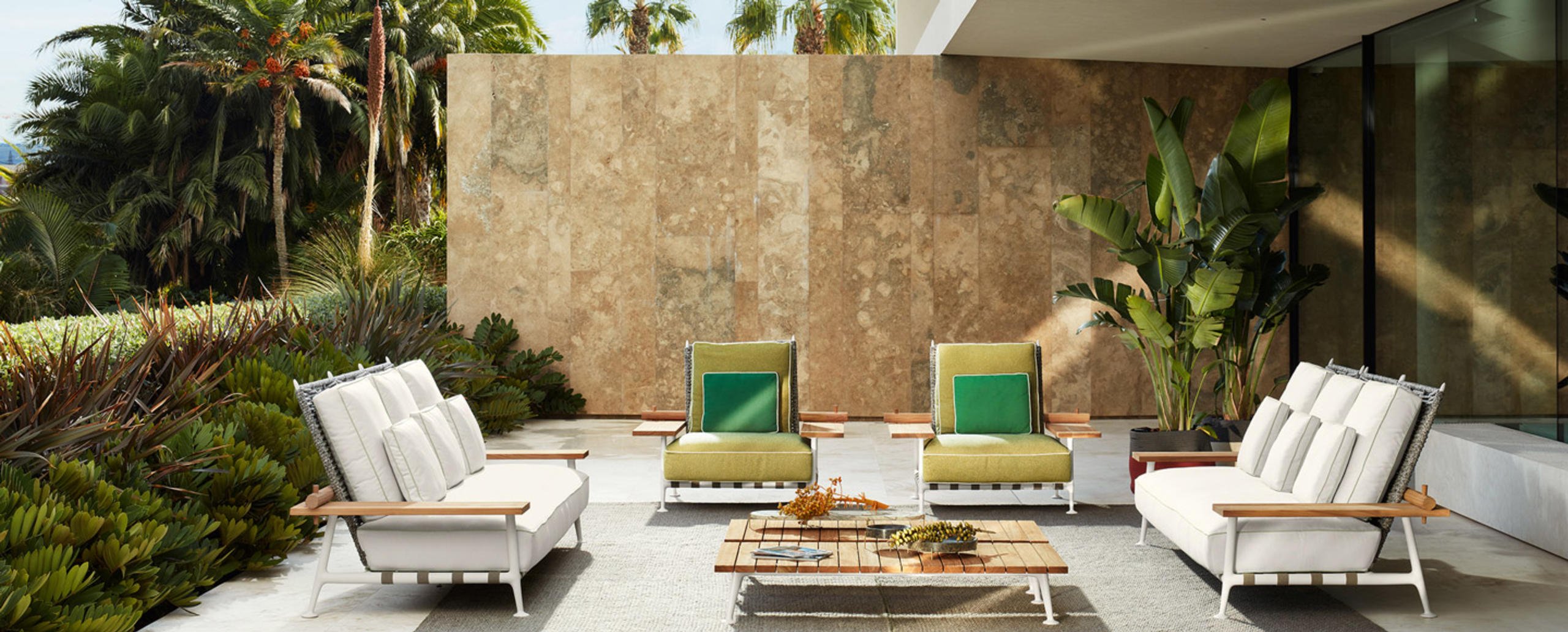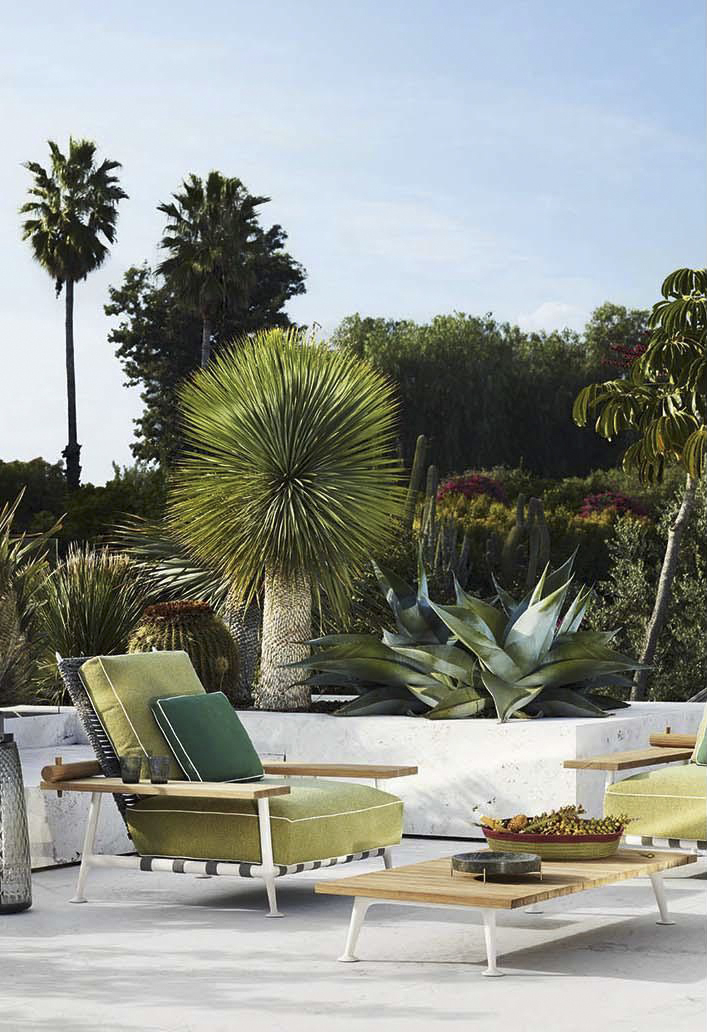 Trampoline by Patricia Urquiola is also one of the new pieces in Cassina's outdoor collection, a round canopy bed to protect yourself from the sun on long summer days.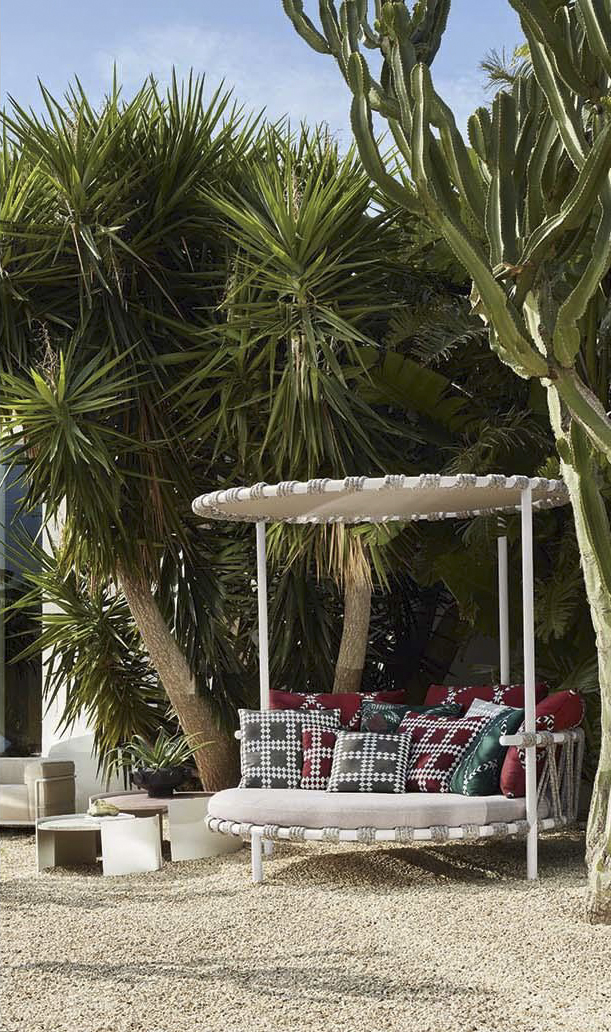 Rodolfo Dordoni brings to the collection the Sail modular sofa, reminiscent of the elegance of the 50s, reminiscent of inflatable canvas mattresses that can be combined in infinite configurations, while his Dine Out chair and armchair are made of solid teak with armrests and backrests wrapped in polypropylene rope.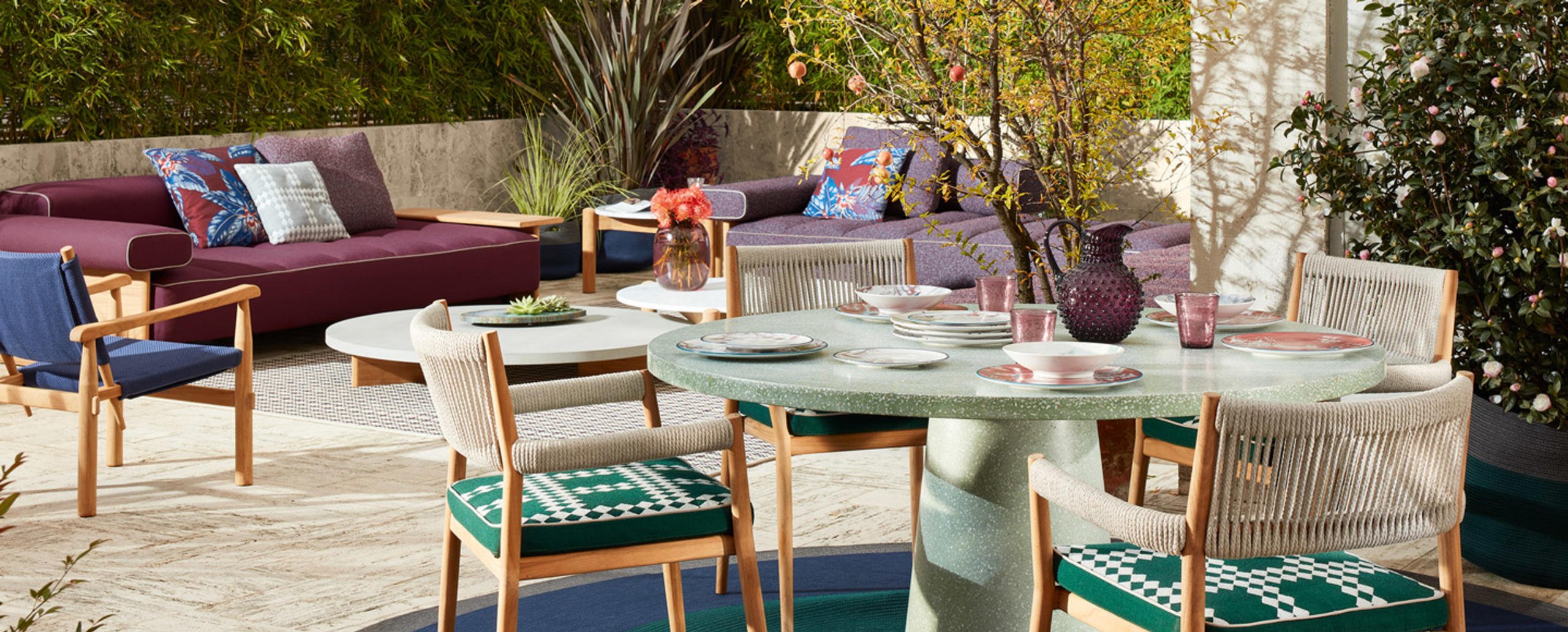 The eclecticism and versatility of Cassina's designs are perfectly reflected in this outdoor collection, to model external living spaces with an unconventional, distinctive and powerful lexicon that expresses the tangible quality of both the individual piece and the set that it goes beyond passing trends.
Discover it now at Pepe Cabrera.
Back